A memorial plaque honoring the 15,500 members of the United States Air Force who died in training or in accidents while traveling overseas is pictured at the Wendover Airfield Historical Museum on Friday. (Logan Stefanich, KSL.com)
Estimated reading time: 2-3 minutes
WENDOVER — Heath Dorsey never met his uncle, but he felt his presence through stories.
"In a way, we knew him," Dorsey said.
On January 26, 1944, Dorsey's uncle, Second Lieutenant Duray W. Dorsey, was on a routine check flight to test a faulty autopilot switch when bad weather arrived.
Dorsey and his crew were ordered to return to Wendover Airfield, but their plan crashed and they never made it.
Heath Dorsey was joined Friday by the 467th Bomb Group Association along with about 50 others at historic Wendover Airfield to remember and commemorate United States Air Force personnel who died in training or in accidents while traveling abroad – 15,500 of them – through a memorial dedication ceremony.
"This dedication provides a huge measure of closure for our family," Dorsey said.
Brian Mahoney, president of the 467th Bomb Group Association, said he first became interested in creating a memorial three years ago.
"Our campaign leading to this memorial began three years ago with the realization that 55 of our own (in the 467th Bomb Group) had been forgotten," Mahoney said.
Even after "extensive" searches, Mahoney said they were unable to find a single memorial commemorating the 15,500 people who died in training or travel accidents.
Dennis Parizek, Utah representative for the VFW National Board of Directors, noted that most of those lost in training died before they were even assigned to a bomber or fighter group, meaning they were never noted by a veteran or memorial association, even though they sacrificed themselves for the country.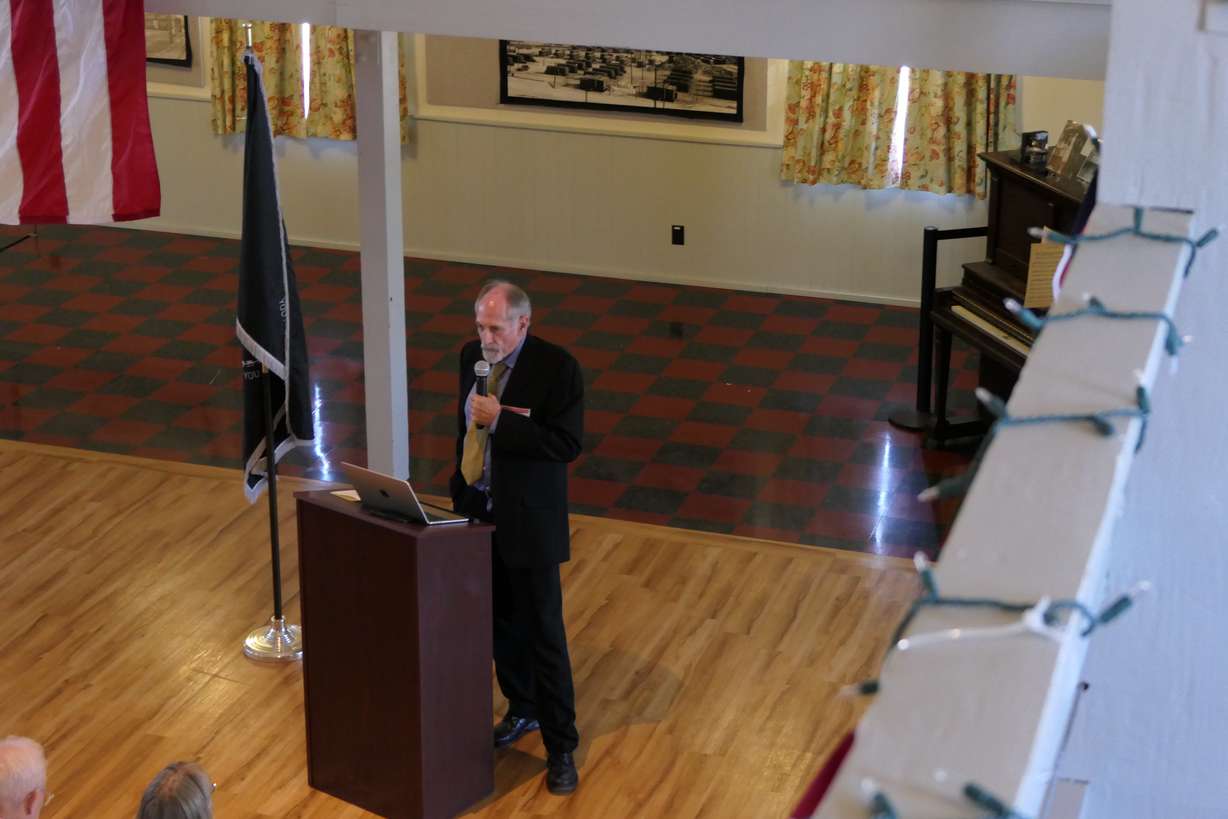 "Offering yourself for mortal service puts you in danger from the earliest stages of training, throughout the fight, until it is over, whether you see the end of the war or the war sees the end of you," Mahoney said. "Today begins a focused national conversation. Its whole thrust is to help families heal. Yes, after all this time."
He thought back to a time when he led the sister of a recovered aircrew member through Arlington Cemetery in a funeral quartet, 68 years after receiving the call that his brother had died in action.
Mahoney said that "in a stroke" he saw 68 completely disappear for the woman.
"There's no statute of limitations for grief, but the closure is palpable and offers relief that's not available any other way," Mahoney said.
Historic Wendover Airfield now features two plaques, one commemorating the 55 personnel of the 467th Bombardment Group and the other commemorating the remainder of the 15,500 servicemen and women who lost their lives before seeing action.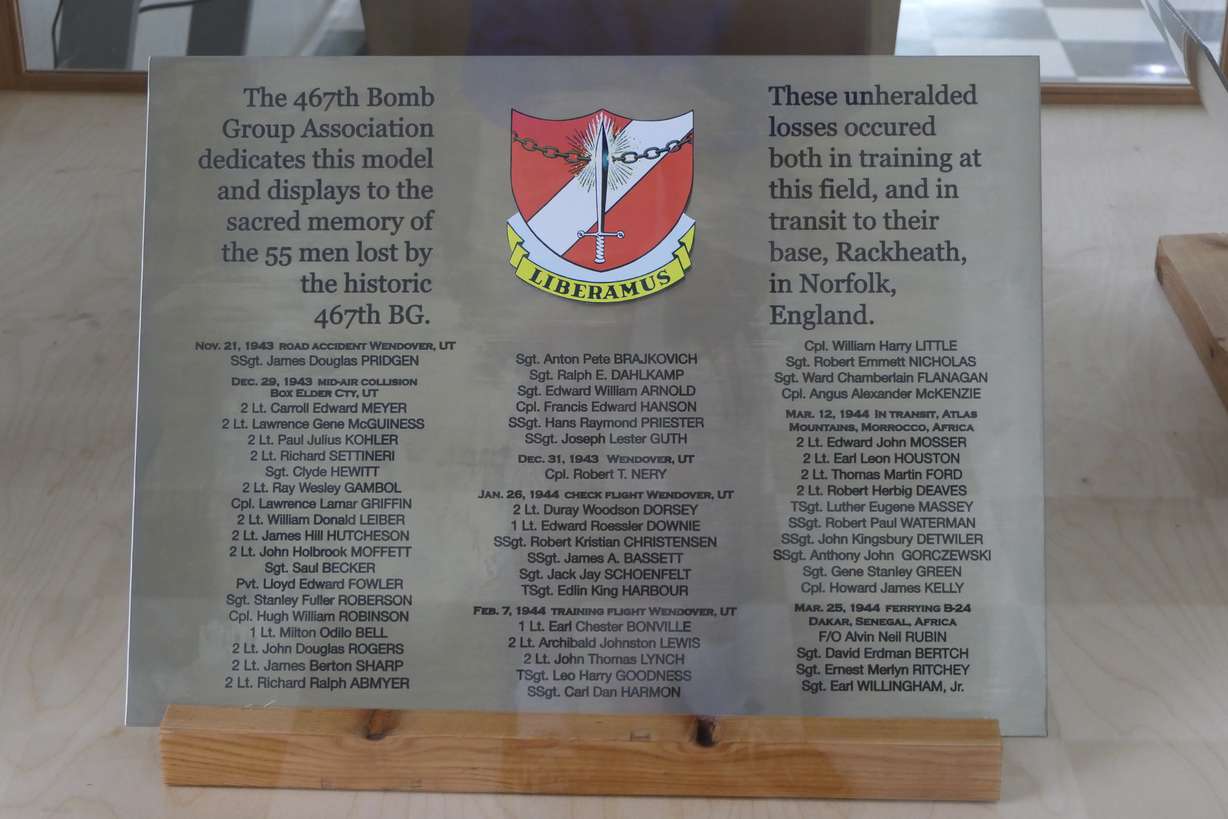 Jim Petersen, CEO of the Wendover Historical Foundation, added that an idea is underway to build a larger bronze memorial outside the Wendover Airfield Museum that will feature all 15,500 names.
"Delayed and appropriate recognition is infinitely better than no recognition," Mahoney said.
×
Pictures
Latest Military Histories in Utah
More stories that might interest you