LEIPZIG, Germany – The US Army Brigadier. Gen. Joseph E. Hilbert, commander of the 7th Army Training Command, met with German government officials and youth during a visit to Leipzig, sponsored by the US Consulate in Leipzig, on December 6.
During the visit, Hilbert and US Consul General Ken Toko met with 11th graders at the Gerda-Taro-Schule for a discussion that ranged from current events in Ukraine and the reasons for the US military's position in Germany , to humorous observations on the differences between German and American cultures.
"A lot of people in the former East Germany didn't grow up seeing American soldiers in their neighborhood," Toko said. "Providing them with a place to meet a senior military officer and learn more about the military and the Americans who serve there is a great way to challenge stereotypes and build relationships. "
The school engagement was part of the US Embassy and Consulates' Meet US program in Germany, which brings together high school students in Germany to engage with Americans to give young people a better understanding of the United States. United.
You can find more information about the Meet US program at https://de.usembassy.gov/meet-us/.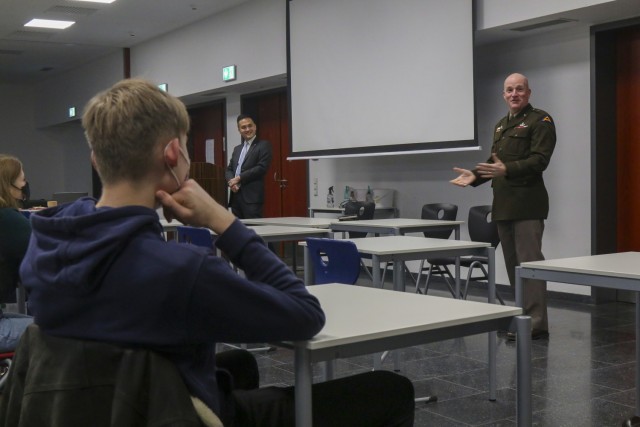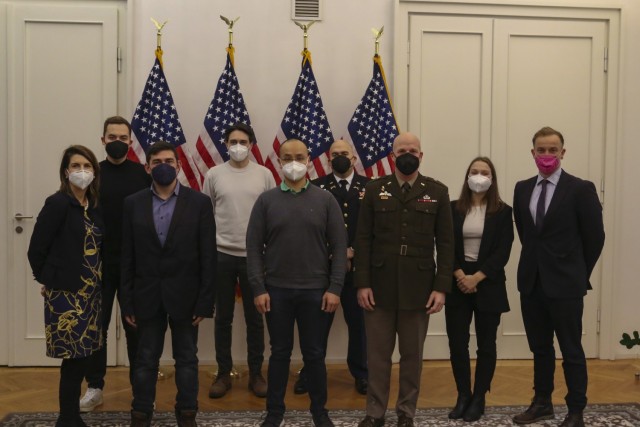 Hilbert also met with graduate and postgraduate students in the fields of security studies for a discussion.
"I was extremely impressed with the candor and intellectual curiosity of the students in their advanced studies and of those at the Gerda-Taro-Schule," said Hilbert. "They did not hesitate to ask tough questions, and it is important for us as guests here to engage with the younger generations of Germans about the NATO Alliance and our mission here. . "
The Leipzig Consulate is one of five US consulates in the Federal Republic of Germany and the only one that completely encompasses an area of ​​the former Soviet satellite of the German Democratic Republic. The consulate was originally established in 1826, but closed during World War II and during the GDR era, only to reopen after the collapse of communism in 1992.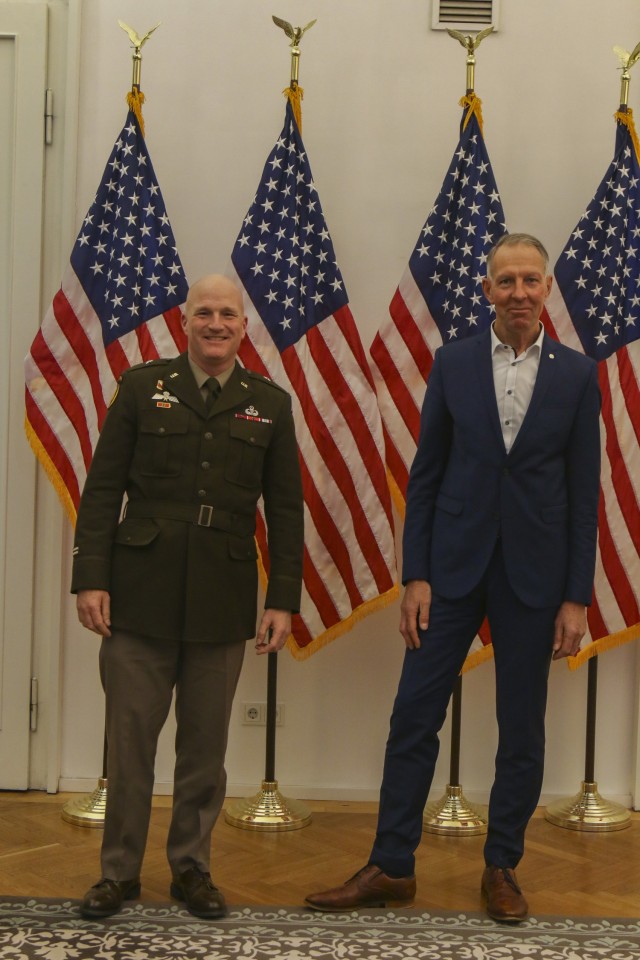 "The United States Consulate in Leipzig was established in 1826 primarily to support our trade ties with this region. Since our reopening in 1992, we have expanded our role to strengthen the broader people-to-people ties between our two countries, including cultural, economic and educational ties, "Toko said. "A lot of people in Mitteldeutschland have had very little or no interaction with the US, so it's important for us to be there to meet people face to face. "
Hilbert also met with German Army Major General Michael Hochwart, commander of the German Army Training Command, to discuss ongoing and future partnership efforts between the two training commands, and discussed the cultural ties and opportunities with Bundestag member and Olympic cycling champion Jens Lehmann.
Hilbert and his family were stationed in Leipzig from 2003 to 2005, where he obtained his master's degree from the University of Leipzig as an Olmsted Fellow.
"My stay at the University of Leipzig was an invaluable personal and professional experience," said Hilbert. "It broadened my own views on 'how to think' and exposed me to a very different academic environment than my own undergraduate studies."
The 7th Army Training Command is the US Army's only overseas training command and is responsible for the 17,000 troops and approximately 45,000 members of the US Army community in Bavaria. Hilbert is also the primary trainer for the entire US Army area of ​​responsibility in Europe and Africa, including the State of Saxony.
Although the state of Saxony is not home to any standing U.S. forces, its location is often a key staging point for troops and equipment moving to exercises and activities in Eastern Europe, such as the upcoming exercise Saber Strike in February and March.
The 7th Army Training Command NCO Academy in Grafenwoehr is also in partnership with the German Army NCO School (Unteroffizierschule des Heeres), located in the town of Delitzsch in Saxony .
From 1945 to the end of the Cold War, more than 70 million Americans passed through West Germany as soldiers, while civilian employees and families were stationed at hundreds of facilities.
"There is a very different history and relationship here with the US military obviously than with the German states that have traditionally hosted US forces," said Hilbert. "So there's an understanding and relationships that haven't happened here, and any chance we have of being in the same room and connecting with people helps us strengthen those same friendships here. This is extremely important not only for the United States military, but for the German-American relationship.
Learn more about 7th Army Training Command: https://www.7atc.army.mil/
Follow the 7th Army Training Command on Facebook: https://www.facebook.com/7thATC